Blight™ - Anti-Eye Strain Glasses
---
Do you experience headaches, eye fatigue, and sleeplessness after spending hours in front of a screen?

Don't worry, we have got your back!
INTRODUCING
All digital devices with a screen emit blue light which can cause Digital Eye Strain and Retina Damage. These lead to headaches, eye fatigue, and sleeplessness at night. This can limit your performance, disrupt your sleeping patterns, and may worsen the quality of your life over time. 

These glasses have been designed in such a way that it gives you a wider field of view so that you won't have to move your head too much and at the same time you won't even feel their presence because of the extremely lightweight material used for making them.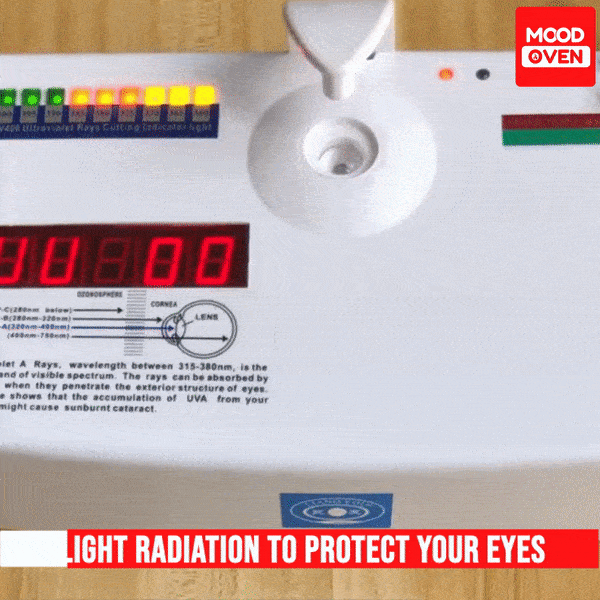 These glasses are made for those who spend long durations in front of a screen either working, playing, or having fun. If you are one of those people then you should consider wearing these glasses as prolonged exposure to blue light emitted from the displays might result in long term damage to your eyes.  
We at MoodOven™, have made it compulsory for all our team members to wear them during work. This enables us to work as effectively as possible.
Blue light has been proven to be harmful to your eyes when it is close to nighttime. You should wear these glasses right after sunset so that your eyes are not exposed to blue light at night.
This will help you to sleep early, reduce eye fatigue and headaches if you work or play late at night.
Almost all visible blue light passes through the cornea and lens and reaches the retina. This light may affect vision and could prematurely age the eyes. Early research shows that too much exposure to blue light could lead to:
Digital eyestrain: Blue light from computer screens and digital devices can decrease contrast leading to digital eyestrain. Fatigue, dry eyes, bad lighting, or how you sit in front of the computer can cause eyestrain. Symptoms of eyestrain include sore or irritated eyes and difficulty focusing.
Retina damage: Studies suggest that continued exposure to blue light over time could lead to damaged retinal cells. This can cause vision problems like age-related macular degeneration.
Gender: Unisex

Lenses Material: 

Polycarbonate

Frame Material: 

Plastic

Category: 

Glasses

Glasses Structure: 

Frame

Item Type: 

Eyewear

Style: 

Simple

Suitable for: All face shapes
Note 1: Actual color of the item may vary due to lighting conditions.
Shipping usually takes 5 to 14 business days, however, it might take up to 21 business days due to very high demand, order volume, and delayed flights. Order processing will take 1 to 2 days. You can view our shipping policy here. 
You can track your order here. 
If you have any queries related to a product or your order, please send us an email at info@moodoven.com. Our 24/7 customer care team will make sure you are fully satisfied with the product.